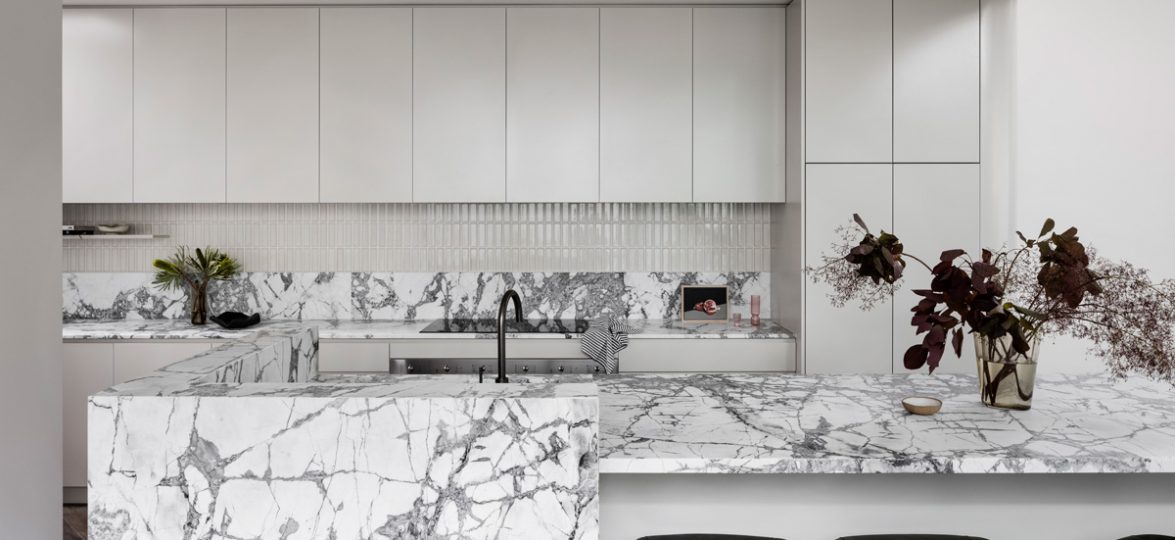 DESIGN FOR EVERY ROOM IN YOUR HOME
We design your interior house plans, then you own & shop them!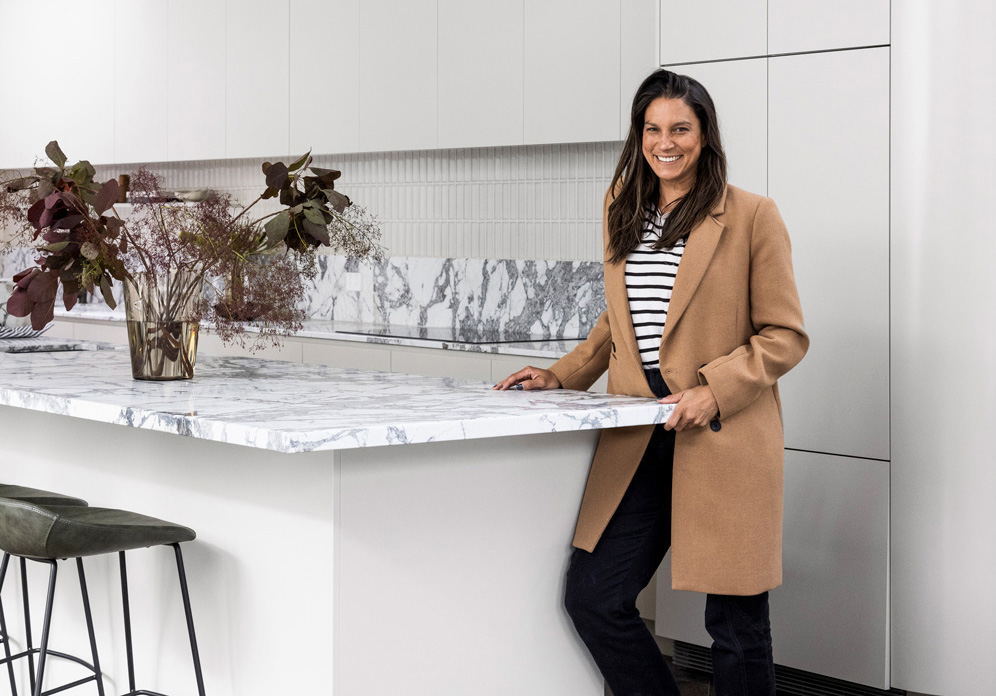 Welcome to R&Co.Design.Studio (formerly Co.Kitchens by Rachel Collard)!
I'm Rachel Collard (the founder) and my team and I are experts in kitchen and joinery design for your whole home.
We are a small but dynamic team of women who together have a wealth of talent and experience behind us. Our love for kitchen and joinery design is unparalleled, our attention to detail is second to none and our focus is always about the client and bringing their vision to life.
Whether you are looking for design advice on your kitchen, bathroom, or the entire home, chat to us and find out how we can help.
Kitchens are our jam and what we are best known for, and the possibilities are inspiring and endless! If you can dream it, we can design it. If you're not yet sure of exactly what you want, we can help you figure it out. As the room that is without a doubt the "heart of the home", the kitchen not only has to be beautiful, but it also has to be functional – and this is where our expertise comes into play. When designing your kitchen, we will ensure that all of the functional touch-points are checked off, ensuring that the finished design not only works as it should, but beautiful and designed within your budget!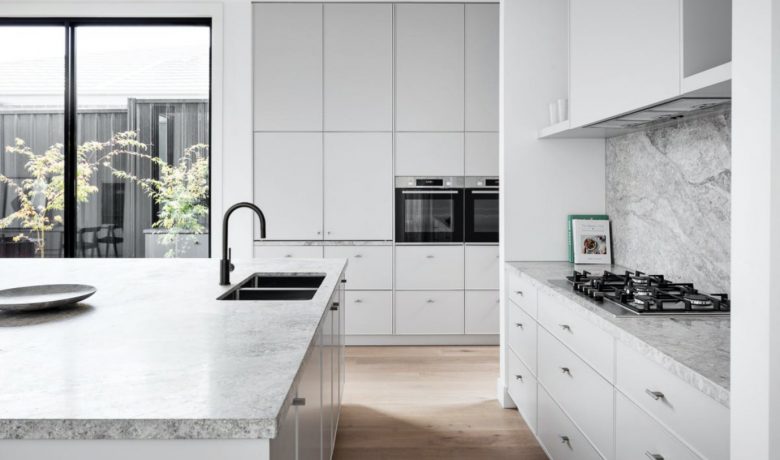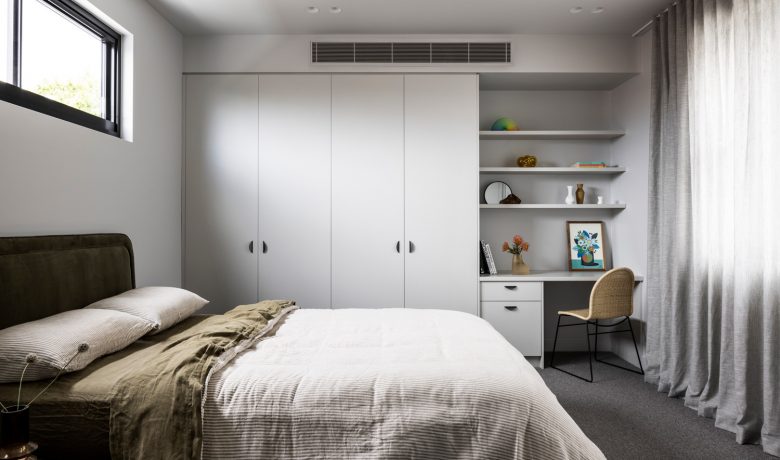 Whether we are designing a kitchen space, bathroom or wardrobes for your bedroom, understanding the space is a critical part of the process. Working closely with our clients and their house plans guarantees that we get the design of those spaces exactly right. It's essential for us to ensure that there is enough room to incorporate the features you require, and enough space for you and your family to comfortably move around in. It's all about function and flow. Helping you design your space is such a joy and we love nothing more working through it with you.
The possibilities are endless, and there is nothing that excites us more than designing interior spaces – it's what we do. We spend a lot of time working with suppliers, understanding their products, and keep on top of new and exciting materials, so that when we design your space, we can specify what's right for you. Understanding and designing joinery requires a high degree of precision and attention to detail. Creating the interiors of your home and ensuring that they are cohesive throughout takes careful thought and consideration. So whether it's your kitchen and butlers, bathroom, ensuite or laundry, bedroom, living and dining, entrance, hallway or mudroom, or a custom space such as a wine cellar, call us to find out how we can help.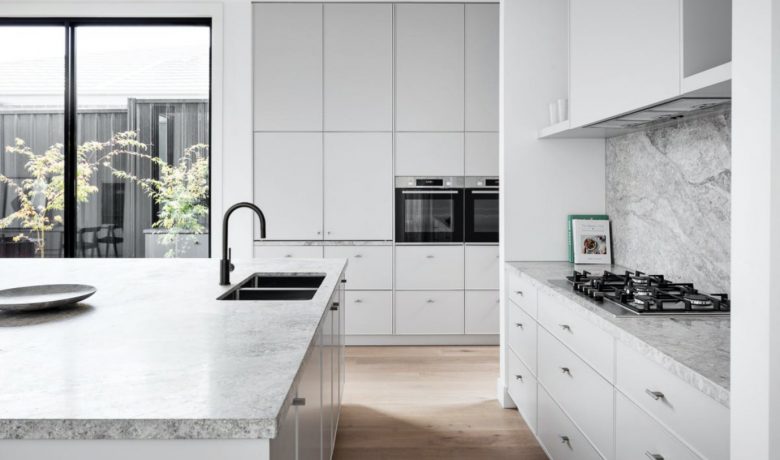 "As a first time, nervous renovator, Rachel was great to work with. She really understood what it was I was trying to achieve with my kitchen renovation and was patient with me also, meeting up as needed to discuss designs, ideas and any changes I wanted. Nothing was too much trouble and Rachel made me feel at ease with my choices and decisions and always gave me her honest opinion. Rachel completed the designs and responded to any queries I had in a very timely manner and was a pleasure to work with. The end result of my kitchen is exactly what we had planned, it looks amazing and functions as very well. Thank you Rach!"
"We thought we knew what we wanted from our kitchen until we met with Rachel and realised we had it all wrong. Her knowledge and design completely changed our thoughts. She was able to give us a beautiful design, perfect use of space and functionality and exactly what our family needed. When family and friends come over, we all congregate in the kitchen, chatting, eating and drinking. I would highly recommend Rachel to anyone who needs help with a kitchen, she definitely helped make our kitchen the heart of our home. Thank you so much Rachel"