After completing a Psychology degree in 2003 and working in the field for several years, Rachel decided to turn her passion for interiors and renovating into a career. Completing a Degree in Interior Design at RMIT in 2010, Rachel has had a colourful career in soft furnishings, interiors and kitchens. After joining Freedom Kitchens in 2011, Rachel soon become one of the most coveted designers Australia wide and in 2018 was selected to design for contestants on the hit reality TV show "The Block".
From an early age, Rachel would often be in the kitchen with her father and grandmother learning to master the Mauritian cuisine of her heritage. Rachel later extended this curiosity for cooking to hosting small catering events for friends and family, or the loves of her life, her three boys Luca, Rafael and Mateo. Naturally, this gave her a great understanding of flow and function in a kitchen space, and becoming a mum cemented this passion and title as "The Kitchen Guru".
"My love of designing kitchens comes from my love of cooking with my three boys, and building some of our most wonderful memories in our own kitchen."
Combining a background in Psychology with her knowledge, passion and expertise in design, along with her natural instinct to feel the optimal design of a kitchen space, Rachel provides a truly unique edge in working together with her clients to understand their needs and implement fresh design ideas to every project, from conception to completion.
Rachel's design philosophy is based on staying true to who you are, not following trends and always injecting a little of the client's personality into their homes.
R&Co. Design Studio is a boutique company offering custom kitchen design consultancy around Melbourne.
"Kitchens are the soul to every home – it's where some of the best memories are created and traditions passed down from generation to generation. Everything else should just work to complement it."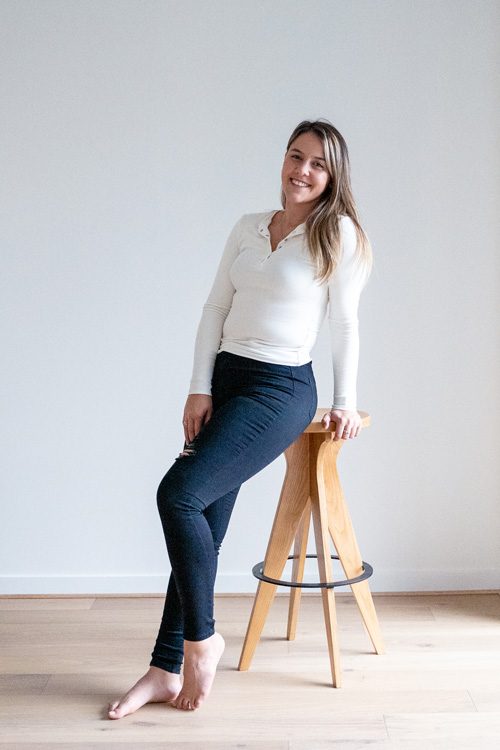 Born and bred in Brazil, Blanca came to Melbourne to start a new journey in the land down under. She has completed a Degree in Drafting and Design and has been with R&Co.Design.Studio for a number of years now. Her attention to detail is second to none and her deep understanding of design drawings is crucial to our clients achieving a successful build outcome.
Blanca thoroughly enjoys helping clients create functional spaces and prioritising the personal characteristics of each project.
In her downtime, you will most likely find her traveling and exploring our beautiful country with her partner or enjoying a nice wine with friends – probably whilst watching the soccer.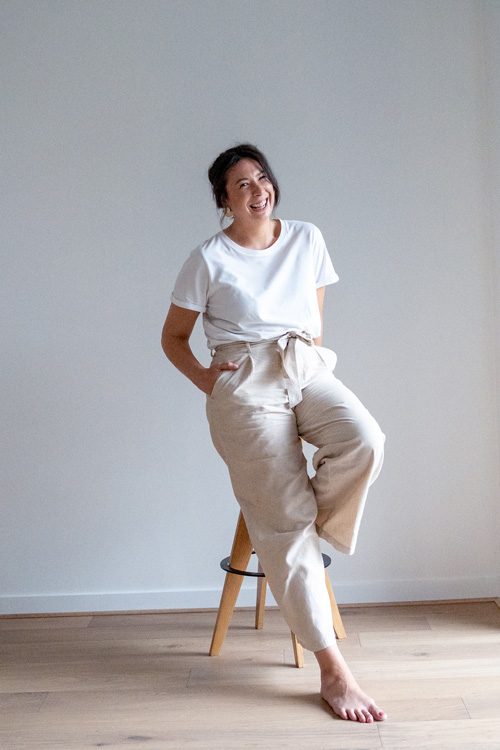 Client Services & Administration
Kaila is our client services and administrative support queen, ensuring that the studio runs smoothly at all times – 24/7! No, only kidding – we want her to have a life!
However, in saying that, she is the glue that holds the team together, the solution to all of Rachel's problems and is fast becoming the queen of moodboards and schedules as well. With a passion for client experience, Kaila is always keen to go the extra mile and has a strong eye for detail.
In fact, her love for interiors is so great that she is currently undertaking a Diploma of Interior Design at Collarts, with a view to becoming an Interior Designer. So this really is the perfect environment for her to learn and grow along the way, right?!
When Kaila does have some downtime, she enjoys going to gigs, finding new places to eat and buying all of the things for a new hobby and then never getting around to it!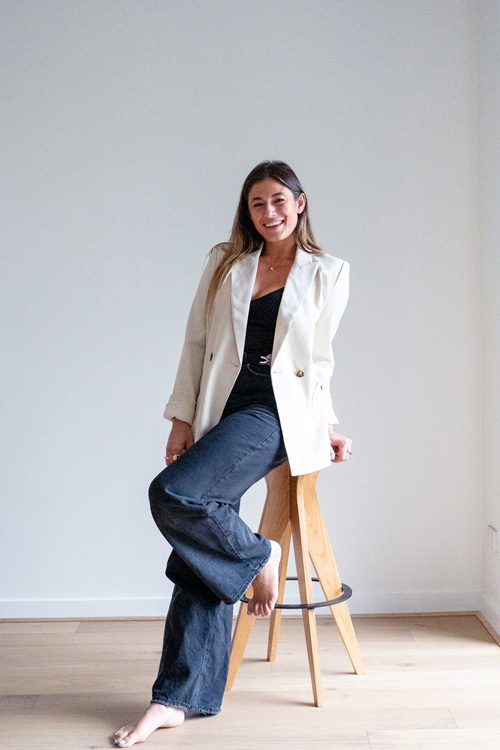 Interior Architect & Design
Stephanie is a Registered Architect who completed her Masters in 2015 and has previously worked with high-end Architect, Fender Katsalidis, where she gained a wealth of experience and honed her design edge.
She has a deep understanding of architecture and interior design and uses this knowledge to workshop our clients' challenges and/or Council regulations. She is passionate about providing outstanding service and problem solving architectural obstacles.
When Steph is not behind a desk sketching out your plans, you will find her traveling around Australia in her downtime, chasing the sun, heading to live festivals and fishing – yes, fishing!